Teen Birthday Invitations
Discover teen birthday invites and sweet 16 invitations that are full of fun, yet stylish enough for teenagers and pre-teens.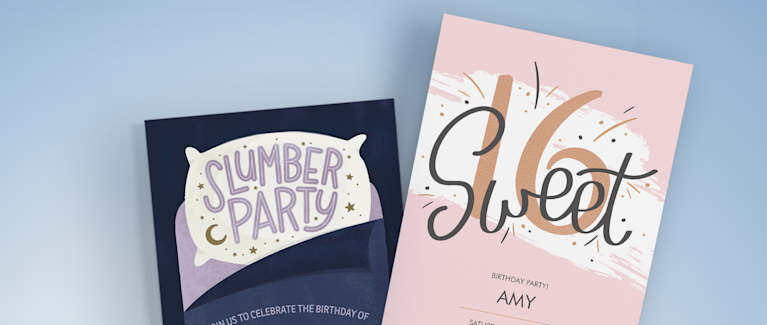 Explore birthday invites that fit their age, party theme and personal style.
So, your kiddo is all grown up, and we're guessing party birthdays look a little different now (so long, bouncy houses). No worries – we're bringing you up to speed with teen birthday invitations that are on trend and age appropriate. Now that they're older, you can even pick out the invitations together. Start here in our gallery, where you'll find templates for 13th birthday invitations, sweet 16 invitations, 18th birthday invitations and other ages – plus lots of designs perfect for preteens. After you've agreed on an invite, it's easy to jump in and start creating. Type in party details, add photos and even test out different colors. When you're satisfied with the design, place your order and leave the rest to us. We'll print, package and ship the final design right to your home, so you can move along with party planning – and they can get back to their phones.
Frequently Asked Questions
Absolutely. Before officially placing your order, you'll have a chance to add envelopes. You can even choose colored envelopes or a custom design that complements your invites. Please note that you'll receive one envelope for each invite. You can also skip envelopes altogether.
Yes. With our Graphic Design Services, you can work with a professional designer to update one of our existing templates with unique colors and other design elements. And if you're interested in creating something totally unique for the party, we can help with that too.
Yes. In our online studio, you'll be able to download a free digital proof. As you customize any of our birthday party invitation templates, you can create as many proofs as you'd like.
We don't offer custom samples at this time – however, you can order a small batch of 13th birthday invitations, sweet 16th invitations or any of our designs. This is a cost-effective way to see and feel the invites before you fully commit. After reviewing the color and paper, reordering more is quick and easy. If you want to make any updates, you'll be able to edit your design in our studio. Either way, your order – and satisfaction – is absolutely guaranteed.
Product Options
Standard Matte - 271gsm (14pt) Uncoated
14pt
Uncoated cardstock, smooth surface for a crisp design and photo quality.
Feel: Lightweight, with a crisp, clean surface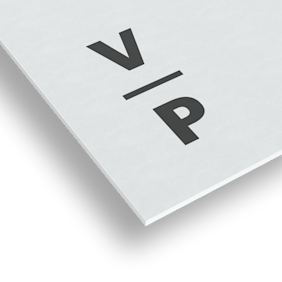 Premium Matte - 325gsm (16pt) Uncoated
16pt
Thick cardstock, a premium version of standard matte, option to add foil
Feel: Sturdy, with a crisp surface, adding foil creates a smooth finish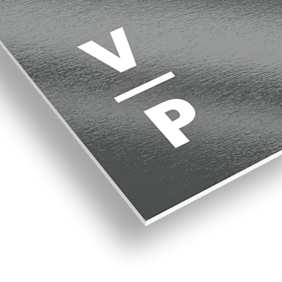 Premium Glossy - 265gsm (16pt) C1S UV Gloss Front
16pt
Sleek, shiny front, best for vibrant colors and modern designs.
Feel: Thick, with a slick front & silky back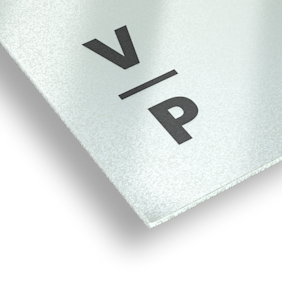 Pearl - 350gsm (16pt) Pearl Ice
16pt
Thicker paper, pearlescent sheen with a smooth, polished feel.
Feel: Soft, elegant finish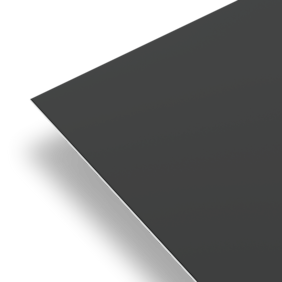 Standard
Traditional square corners offer a crisp, clean look.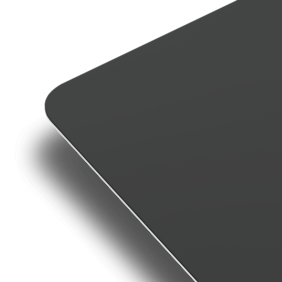 Rounded
A curved edge gives an unexpected modern touch.