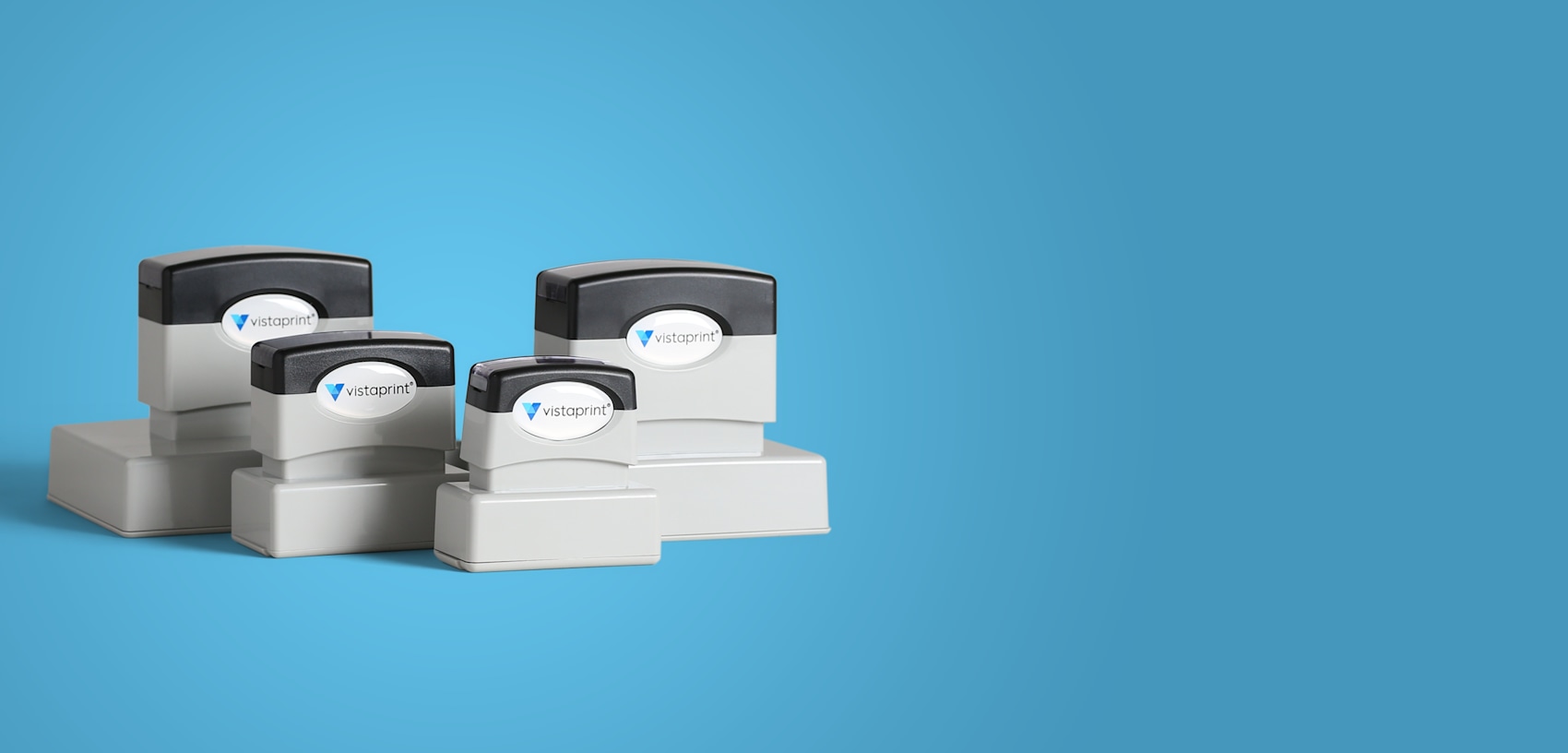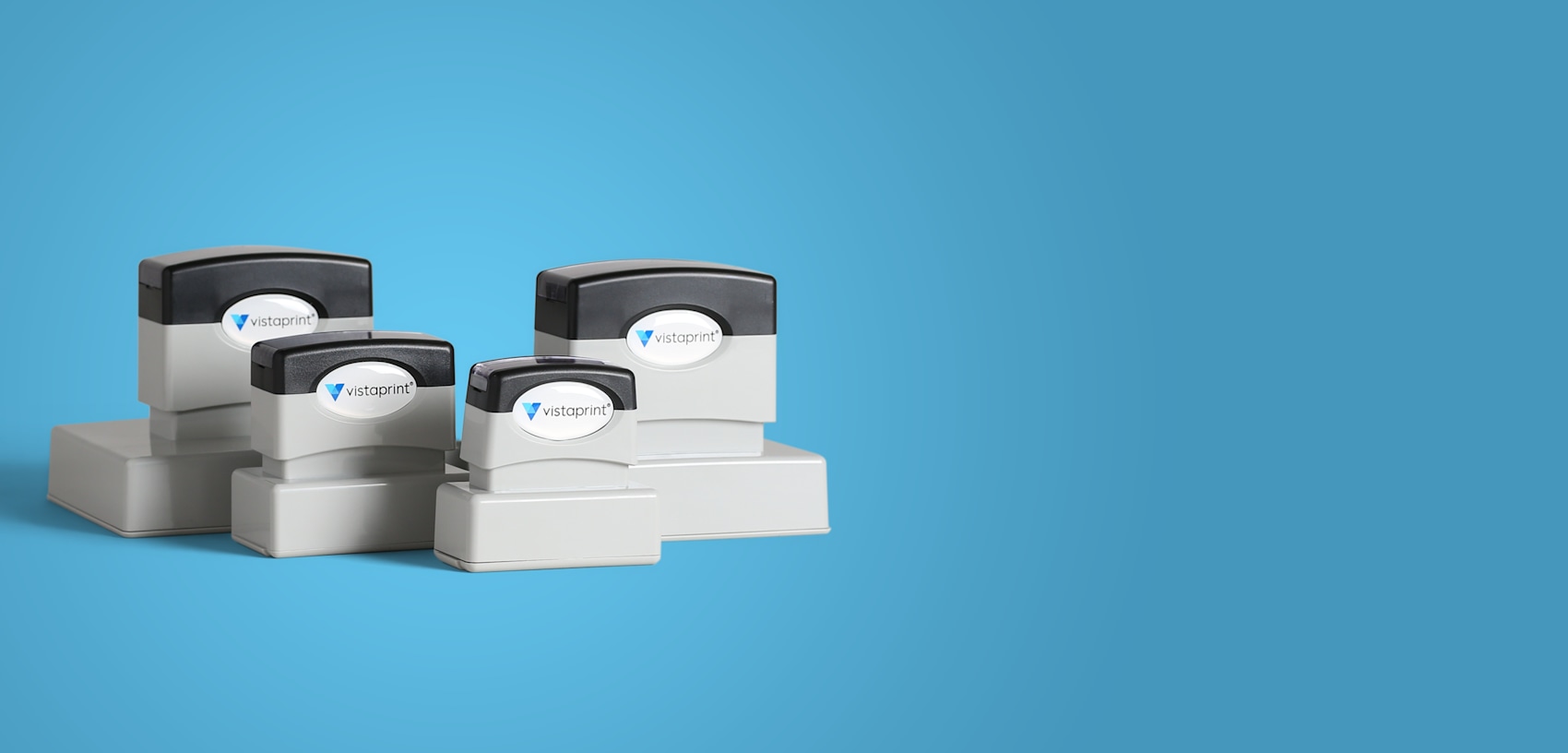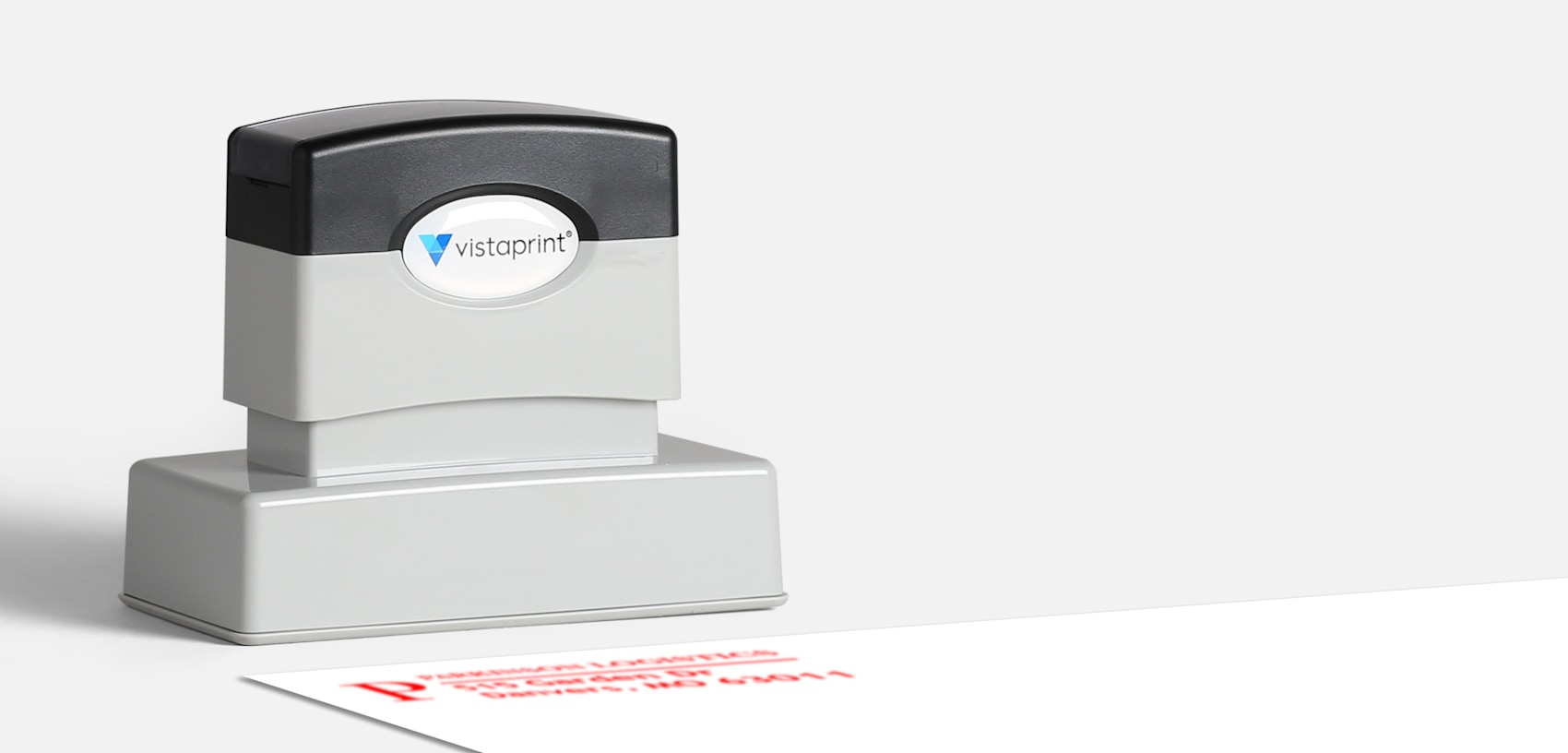 Pre-Inked Stamps
Take the effort out of signing invoices, packaging and more with pre-inked stamps. Explore sizes, colors and an easy design upload feature.
See details

100% satisfaction guaranteed


5 ink color options
4 size options
Thousands of clear impressions
No ink pad needed
Note: Uploads with small graphics, fonts smaller than 8-point, or fine lines are not advised and may be rejected.
With pre-inked stamps, you'll save time (and your wrist) adding your hand-drawn logo or business signature to all your marketing and mail correspondence. Affordable and easy to use, custom pre-inked stamps deliver a crisp, clean look to create thousands of impressions before re-inking. They're perfect for larger jobs, like product packaging, bulk mail, to-go orders and more.
To get started, first choose a color, size and quantity that works for you. Then, upload your logo, monogram or design. Your pre-ink stamps will arrive ready for use.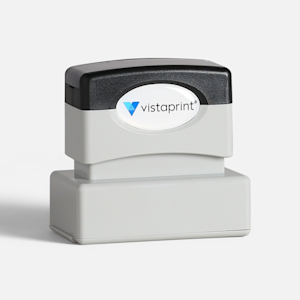 Our professional designers can help create the look you want.

Printed Product Design