Labels & Stickers
Brand anything (and everything) with custom labels and stickers you can add to bags, boxes and more.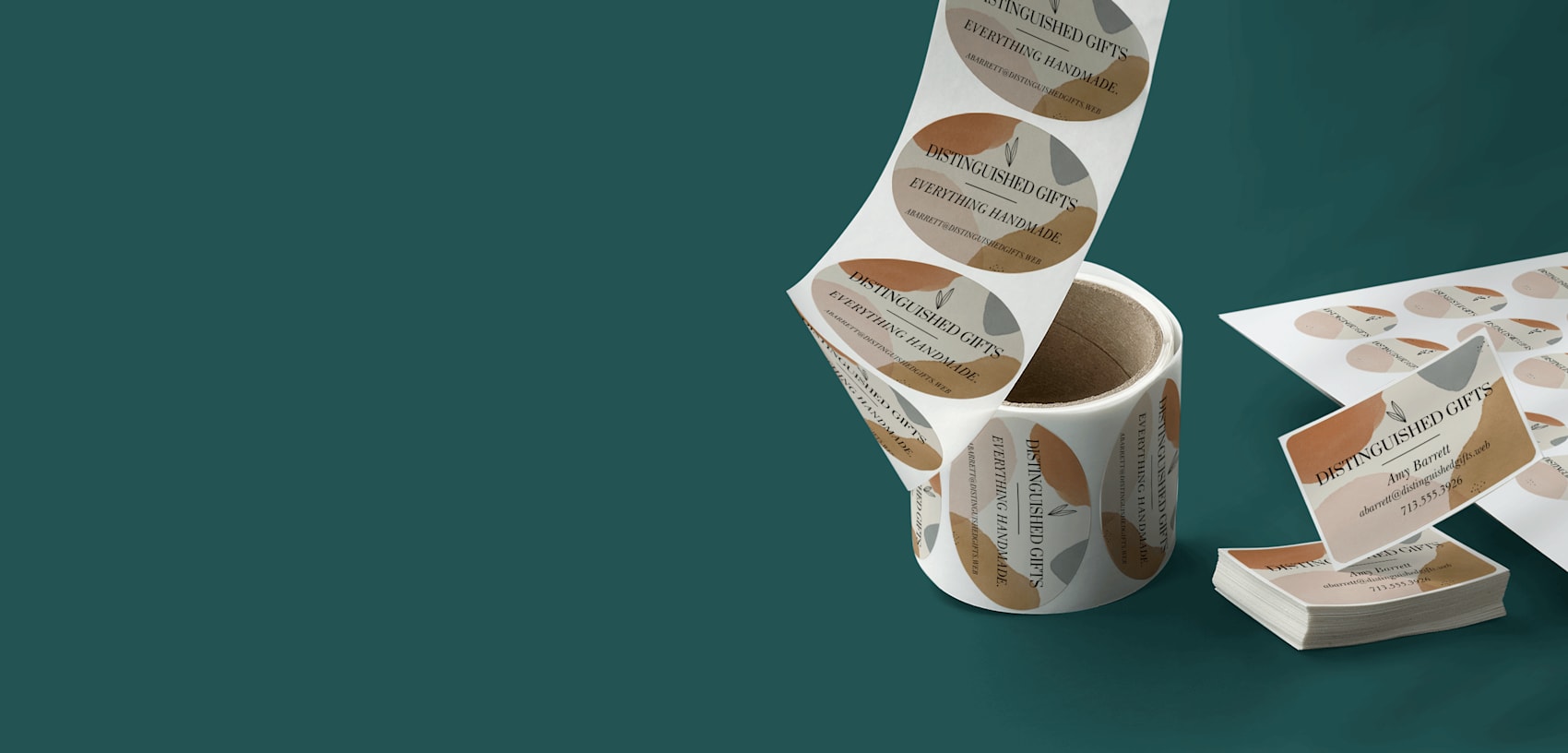 Create a professional look across marketing and merchandise with custom labels and stickers.
When it comes to personal branding, every jar, box or envelope is an opportunity. With VistaPrint's fully customizable labels and sticker templates, you can turn your business name and logo or side project into a design.
Whether using product labels to craft a look for your brand, mailing labels to personalize outgoing mail or custom stickers to show off inspiration, we'll help you create a suite of stickers that's all you. Select the options that work, browse our curation of templates or upload your own design. And because our sticker labels are printed in VistaPrint's Windsor, Canada plant, our impact on the environment is low.
Whatever your need or business, you'll find high-quality label printing options to help you stand out and get noticed.