Invitations & Announcements
Find the right invite to turn your gathering into a can't-miss event.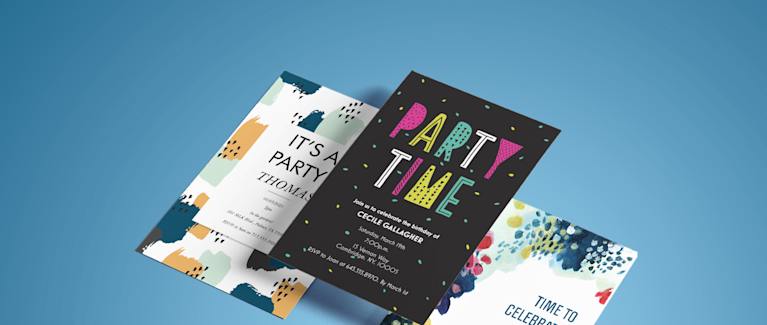 Get the party started with personalized invitations.
Looking forward to a special event? Whether you're planning a housewarming, a surprise party or a just-for-fun meetup, we're ready to help with fully customizable party invitations. A set of custom invites can help you set the right tone and build buzz. And with a wide range of themes, designs and paper stocks available, you'll be able to easily create custom invitations online that look and feel as unique as your event. Go ahead and explore our collection of design templates. Find your favorite option and then make it yours in our online design studio – add your name, date, address and even a photo if you'd like. Once you've perfected your design, we'll take care of the rest: Your party invites will be professionally printed, packaged and delivered to your door, ready for you to share with everyone on the guest list.
Frequently Asked Questions
We're confident that we do. We have hundreds of design options that span more than 2 dozen different kinds of events, from childrens' parties to cocktail hours to retirement parties. As you explore our collection of party invitation cards, you'll be able to filter avaiable options by event type, size and more – this makes it easy to quickly find your perfect invite.
Yes. With our Graphic Design Services, you can work with a professional designer to update one of our existing templates – colour changes, photo retouching and more. And if you're interested in creating a truly one-of-a-kind design for a very special event, we're excited to help.
Yes. As you create your custom invitations online, you can download a digital proof of your design – for free. This makes it easy to double-check your work or share your ideas with someone else as many times as you'd like.
We don't offer custom samples at this time – but you can order a small batch of 10 personalized invitations to see your design in person. This is a cost-effective way to see and feel whether the colour, paper and size is exactly what you want. If it is, reordering your invites is quick and easy, and if you want to make any updates, you can edit your design in our online studio. Either way, your order – and satisfaction – is absolutely guaranteed.
More than just getting the word out, invitations help your guests know where they need to be (And, of course, when!). At the very least, your invitation should feature the following: the reason for your event, the time and date, the location, contact information for the host(s), as well as a deadline for guests to RSVP. If your party is formal or has a dress code, you may include that as well.
Reviews
1697 Reviews
---
---
Reviewed by 1697 customers
Very happy!!
Submitted Apr 19, 2022 By Sarah K From Kansas city, mo
---
Gold Emboss Didn't Follow Instructions
Submitted Apr 18, 2022 By Craig Wedding From Omaha, NE
---
Good quality beautifully printed
Submitted Apr 18, 2022 By Pam From Orlando, Fl
---
Would not purchase again
Submitted Apr 4, 2022 By Daphne's Bridal Shower Invites From Sacramento, CA
Response from Vistaprint Customer Care Team:
We're terribly sorry the color and print of the invitations did not turn out as expected. In an effort to help, we've issued a merchandise credit to your account for the invites. You may create a new invitation and use the credit to place a new order. The credit is valid for a year - TGR
---
No I would never buy again
Submitted Apr 3, 2022 By NA From PA
Response from Vistaprint Customer Care Team:
We appreciate the review submission shared, and would like to apologize for any disappointment this may have caused.We've applied a merchandise credit for the purchase charge to your Vistaprint account for the value.. This credit can be used towards a replacement or new order
---
Product Options
Standard Matte
14pt
Uncoated cardstock, smooth surface for a crisp design and photo quality.
Feel: Lightweight, with a crisp, clean surface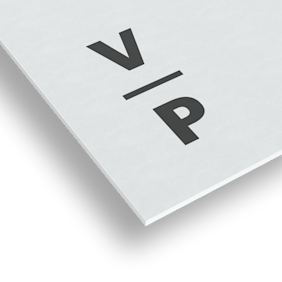 Premium Matte
16pt
Thick cardstock, a premium version of standard matte, option to add foil
Feel: Sturdy, with a crisp surface, adding foil creates a smooth finish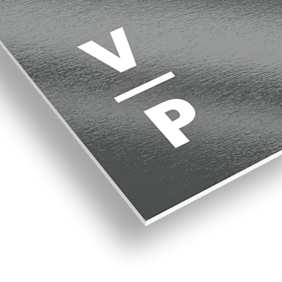 Premium Glossy
16pt
Sleek, shiny front, best for vibrant colors and modern designs.
Feel: Thick, with a slick front & silky back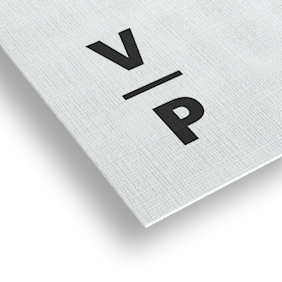 Linen
13pt
Woven from Italian cotton paper, best for elegant or classic designs.
Feel: Lightly woven texture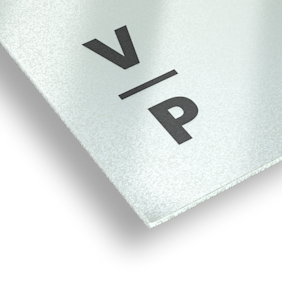 Pearl
16pt
Thicker paper, pearlescent sheen with a smooth, polished feel.
Feel: Soft, elegant finish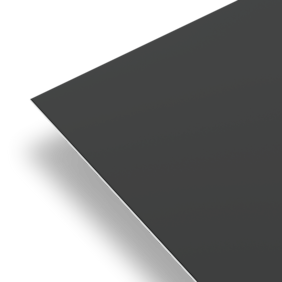 Standard
Traditional square corners offer a crisp, clean look.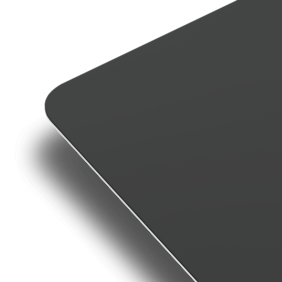 Rounded
A curved edge gives an unexpected modern touch.